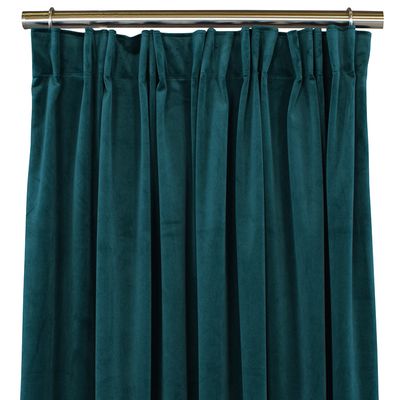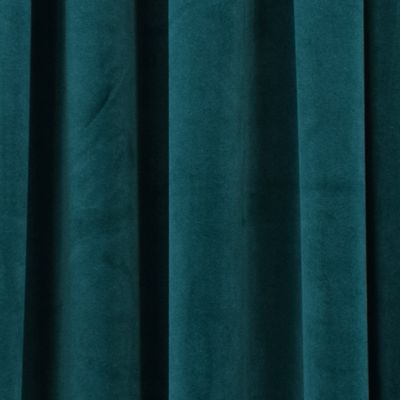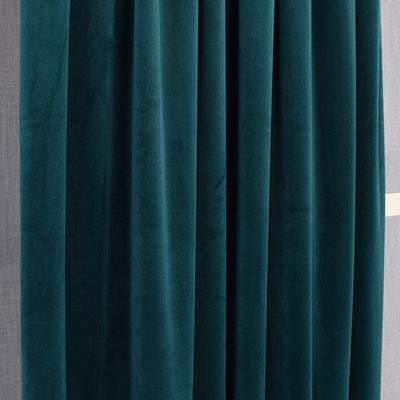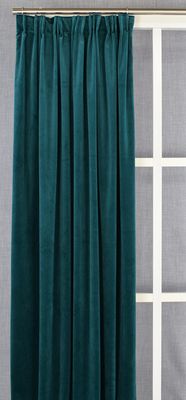 Anna petrol multibandslängder
Betala enkelt med Klarna Checkout
Frakt till utlämningsställe 59:-
Snabb leverans 1-2 dagar
Curtains in velvet fabric. 2 x 140cm x 280cm These curtains fit most of the home with its luxurious feel and its incredibly fine quality. The curtains have a heavy fall and allow each room to protrude slightly.
Product description
Multi-Band Length 2 Pack

These curtain lengths are sewn with transparent multifunctional suspension straps.
The band has three different types of suspension:
Wristband length - with the help of finger hooks.
Strap length - directly on the rod in the hobs.
Wave suspension - with the use of wrinkle hook / needle hook.
Pattern
Anna petrol velvet curtians

Material
100% Polyester
Width
140cm

Height
280cm
Overlock seam in the bottom
Washing instructions



Ironing on the back without steam.
2 dots ironing
A pair of exclusive curtains in luxury velvet that make any room appear to be a little extra

ACCESSORIES