Knitted baby blue
Single colored knitwear for clothing sewing
Läs mer
Betala enkelt med Klarna Checkout
Frakt till utlämningsställe 59:-
Snabb leverans 1-2 dagar
Rekommenderade tillbehör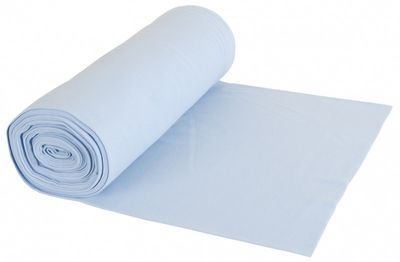 Köp mer - Betala mindre
---
Product description
Design
Knitted Baby Blue
Material
92% Cotton
8% Elastan
Width
150cm

Weight
220g / m2
Washing Tips

Single-colored knitted sweater that is stretchy for sewing of children's clothes:
bodys, dresses, caps, blankets, etc.
Christina frågade
3 years ago
Jag vill beställa 0,2 m av nr 6000 , det funkar inte att fylla i detta i rutan trots att det finns 7m kvar? Vad gör jag för fel?
Butiken svarade
Hej! Minsta som går att skriva i är 0,5m Mvh Rosahuset